What You Need to Know About the 10-Year Bar, Immigration
Your helpful attorney Michael G. Murray, P.A. offers their clients this guide: "What You Need to Know about the 10-Year Bar Immigration." Call us for more info.
What Is the 10-Year Rule Immigration?
Every year, thousands of immigrants attempt to cross the border into the U.S. because of the many opportunities it offers compared to their countries of origin. As a result, many people try to obtain permanent resident status through marriage, employment or investment.
Despite having lived in the U.S. for a while, people face obstacles in obtaining lawful permanent resident status. In some situations, the 3- or 10-year immigration rule may be the reason for that.
Individuals who voluntarily leave the country after being present in the US unlawfully for more than a year are prohibited from returning for three- or ten-year periods, depending on the length of their unlawful presence.
Many people have difficulty understanding immigration laws and policies. Whether you require cancellation of removal services or simply professional guidance and support, a skilled immigration lawyer can help. To learn more, please get in touch with Michael G. Murray, P.A.
What Is an Immigration Bar?
Any foreign national who accrues "unlawful presence" in the United States and leaves the country but wishes to return later may be barred from entering the country under the Illegal Immigration Reform and Immigrant Responsibility Act of 1996 (IIRAIRA).
Aiming to strengthen U.S. immigration laws, this legislation added more stringent penalties for crimes committed by undocumented immigrants and those who illegally remained in the country. 
The act requires immigrants who are unlawfully present in the U.S. for over 180 days but less than a year to remain outside the country for three years. The ban increases to ten years if they remain in the U.S. for a year or more.
Since immigration is so complex, it is wise to consult with a qualified attorney when you want to adjust your legal status. A strong lawyer can help clients navigate citizenship and immigration services.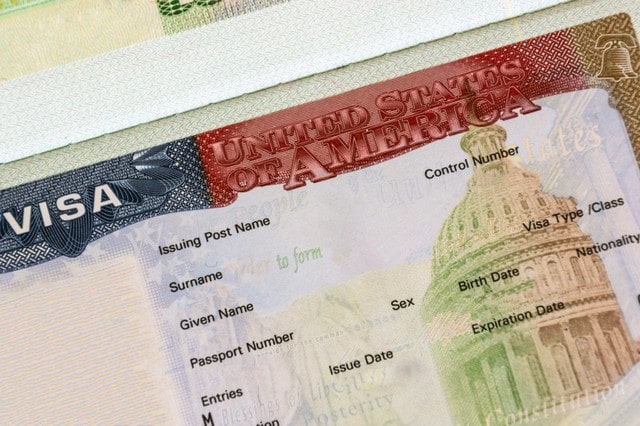 When Does Unlawful Presence Start?
According to section 212, (a)(9)(B)(ii) of the Immigration and Nationality Act (INA), an immigrant's unlawful presence starts the moment when a person:
Enters the United States without inspection
Knowingly violates the terms of a valid visa
Fails to renew their green card
Overstays the period of time authorized by the Department of Homeland Security
The punishment for unlawful presence begins when an immigrant is placed in removal proceedings. Their fate will be determined by the judge, who will decide whether they should be deported or allowed to remain in the country.
Exceptions to Unlawful Presence in the United States
Some noncitizens are also exempt from the accrual of unlawful presence. These include the following:
Asylees: Illegal presence does not occur while a nonfrivolous asylum application is pending.
Minors: Minors do not accrue unlawful presence while under the age of 18.
Family Unity beneficiaries: Persons protected under the Family Unity program (section 301 of the Immigration Act of 1990) do not accrue unlawful presence while their protection is in effect.
Battered spouses and children: Under the Violence Against Women Act (VAWA), self-petitioners and their dependents are not inadmissible on the basis of unlawful presence for three or ten years, as long as there is a causal connection between the battery or extreme cruelty that constitutes the VAWA claim and the violation of the noncitizen's nonimmigrant visa.
Human trafficking victims: A trafficking victim who proves that a severe form of human trafficking was at least one of the main reasons for their unlawful presence in the United States is not subject to the three- and 10-year unlawful presence grounds of inadmissibility.
Unlawful Presence Waiver
In some cases, a hardship waiver can be granted to an individual who has been living unlawfully in the country. This waiver, which is sometimes referred to as an unlawful presence waiver, offers forgiveness for illegal entry into the United States and allows individuals to proceed with the immigration process.
Unlawful presence may bar you from reentering the United States, but if you qualify for the unlawful presence waiver, reentering the country may not require three or ten years of absence.
Proving that your family members will suffer extreme hardship involves demonstrating that your absence will cause hardship above and beyond that normally associated with family separation.
The waiver is only available to individuals whose spouse or parent is a U.S. citizen or lawful permanent resident.
The process of preparing an application for an extreme hardship waiver can be complicated. Hence, immigration attorneys are necessary to assist with waiver applications for extreme hardship.
For more information about waivers & grounds of inadmissibility, contact Michael G. Murray, P.A.
How Does the 10-Year Immigration Bar Differ From the Permanent Immigration Bar?
Section 212(a)(9)(C)(i)(I) of the INA outlines the permanent bar of inadmissibility. This offense arises as a result of accruing more than one year of illegal presence in the United States and then attempting to reenter or reentering the country without inspection. Unlike the 3-year or 10-year bars, the permanent bar is far more challenging to overcome. In general, this bar is "permanent" since there are basically no easy ways to get around it.
After a 3 or 10-year bar, an individual can apply for a visa to reenter the US. However, an individual must first request permission from USCIS to submit a visa petition after the permanent bar has elapsed. To do this, you need to submit form I-212, Application for Permission to Reapply for Admission into the United States After Deportation or Removal.
Although both the three- and ten-year bars can be waived in certain situations, permanent bars still require people to first live abroad for ten years. A waiver of the permanent bar appears to be available only to VAWA self-petitioners who can demonstrate a connection between battering or extreme cruelty and removal, departure from the U.S., entry or reentry into the U.S., or attempts at entry.
Immigration attorneys can help you or your family members determine the impact of a permanent bar on your case.
The Ten-Year Bar on Immigration: How Can Michael G. Murray Help?
Speaking with a skilled attorney could prove helpful if a ten-year bar would cause extremely unusual hardship for you or a family member. Michael G. Murray, P.A. can walk you through your options and help you or your family member make a decision.
Additionally, we can assist in filing for a waiver to remove the ten-year bar from your record.
If you are facing a ten-year bar, it is crucial that you take action immediately. Contact Michael G. Murray, P.A., if you have questions about immigration.