Protection For At-Risk Immigrants: Get Your Green Card Under VAWA Immigration
Non-resident victims of domestic violence are no longer have to bear it all alone with VAWA Immigration. Here is how you can get a green card with VAWA.
ABOUT THE VIOLENCE AGAINST WOMEN ACT (VAWA)
Federal law provides many forms of protection for non-citizen women, including issues such as domestic violence, exploitation in the workforce, and human trafficking. More specifically, the immigration law of the U.S. protects the immigration status of those who may have experienced violence from a family member.
It was in 1994 when Congress passed the Violence Against Women Act (VAWA), which created special routes to immigration status for battered non-citizens. If, for example, your lawful permanent resident parent or spouse was abusive to you, you might qualify to apply under U.S. laws and ask for permanent residence independently. 
This immigration qualification is one of several special immigrant categories that use Form I-360 to apply for this status. The following outlines are the most common categories under the I-360 special immigrant label:
Special immigrant juveniles;

Amerasians;

Self-petitioning battered spouses or children of U.S. citizens or permanent residents;

Self-petitioning abused parents of U.S citizens;

Iraq or Afghan nationals that worked for or on behalf of the U.S. government in Iraq or Afghanistan.
Additionally, extensive evidence should be gathered to prove the violence which could be anything including but not limited to battery, cruelty, abuse, or any kind of violence.
VAWA Visa Eligibility Requirements
VAWA recipients are those who are in a domestic violence situation. Although the name the Violence Against Women Act may indicate that protection is only limited to immigrant women, that is not the case. Men and children can both be eligible for self-petition under VAWA if they are victims of domestic violence. But, the qualifying relative who committed the abuse must be a U.S. citizen or permanent resident.
VAWA visas and green cards are typically available to abused spouses and ex-spouses of lawful permanent residents or those holding United States citizenship. Unmarried children younger than 21 can also be included in the green card application of VAWA self-petitioners.
However, the law also requires that self-petitioners prove that they have been victims of abuse or extreme cruelty by their lawful permanent resident spouse, parent, or U.S. citizen family member and that they have lived with the abuser at some point.
HOW DOES THE VAWA PROCESS WORK?
The Immigration and Nationality Act (INA) allows for the vulnerable immigrant spouse to file a VAWA (Violence Against Women Act)self-petition. Upon filing this petition, spouses of U.S. citizens or lawful permanent residents who were the victim of domestic violence or other forms of extreme cruelty by immediate relatives can apply for permanent resident status.
VAWA may apply if you follow these two steps to get your green card:
A self-petitioner must first prove the abuse as well as a good moral character, the immigration status of the citizen/green card holder, and the relationship to the abuser.
On petition approval, individuals will be classified into categories based on a preference system. The direct relatives of U.S. citizens, such as spouses, parents, or unmarried children under 21 years will be eligible to adjust status of immigration to permanent. However, those who are waiting for the availability of their immigrant visa will receive a work permit until they apply to become a permanent resident. This way, you won't have to rely on your abusive lawful permanent resident spouse.
How Long Does It Take For VAWA To Be Approved?
From the moment you file the I-360 form, it may take between 16 to 21 months for your VAWA self-petition to be processed. The U.S. Citizenship and Immigration Services will then issue a Prima Facie Determination Notice to VAWA petitioners who qualify and fulfill all requirements. If you receive such a notice, bear in mind that it lasts for 150 days.
After you have confirmed your eligibility to support the evidence to file a VAWA self-petition, you may consider getting ready for the process. Once you submit your I-360 self-petition form, you will get notified about it. If USCIS determines that you do not qualify as a spouse, parent, minor, or unmarried child of a U.S. citizen, you will receive a 'Notice of Intent to Deny.' That being said, USCIS will write you the reasons why you don't qualify for a green card.
Contrarily, if USCIS approves your VAWA petition form, you will be advised to start the preparation for your process. The next step is to fill out the I-485 form. If the abuser has U.S. citizenship (lawful permanent residence includes people with permission to live in States, indefinitely), you will be eligible to apply for your green card or own lawful permanent residence; if the abuser is not a U.S. citizen, you will have to wait for the visa to become available. If you are an abused spouse or an abused child who can't get a hold of their abusive parent, it is best to consult with an attorney. At Micheal & Murray, we have dealt with many cases related to immigration, VAWA petitions and have dealt with cases where people have committed visa fraud.
How To File VAWA In Immigration Court
If you are going through removal proceedings in U.S. immigration court, you may still qualify for VAWA, given that you meet the rest of the requirements. This is known as VAWA cancellation of removal.
To apply for VAWA cancellation of removal, you will need to apply for VAWA through USCIS using the same process as outlined above. If your application is approved, the judge will grant you status as a lawful permanent resident in court, and your removal will be canceled.
Unfortunately, many immigrants in removal proceedings do not have time to wait for USCIS to approve their applications. If you find yourself in this situation, you should contact an experienced immigration attorney immediately. An experienced attorney who has taken care of various criminal or immigration issues will provide legal guidance to help you out.
VAWA KEY IMMIGRATION REQUIREMENTS
To get green card approval, a person must meet the following eligibility requirements:
Properly file and submit the I-485 form;

Be physically present at the time one files the I-485 form;

Be eligible to receive an immigrant visa;

Merit the favorable exercise of USCIS's discretion.
The entire process of filling out the VAWA form might seem complicated and time-consuming. Because of the many pages and documents that you are required to submit to the USCIS form, the assistance of a lawyer might improve your chances of a successful legal outcome. You can check our website and contact us at (512) 215-4407 for direct assistance in these endeavors. 
Who Qualifies For Immigration Waiver Through VAWA?
To qualify for an immigration waiver, you need to file an I-601 form. However, this will only be approved if you are an applicant for the visa or the K or V visas and you are found inadmissible. It takes 4 to 6 months for an I-601 application to be processed.  
THE VAWA IMMIGRATION BENEFITS FOR A U.S. CITIZEN & LAWFUL PERMANENT RESIDENT
VAWA allows spouses and children, parents of U.S. citizens, and certain spouses and children with a permanent residence to file a VAWA petition for themselves without the abuser's knowledge.  
Understanding VAWA Benefits
Suppose a battered spouse or child has earned the status as a lawful immigrant. In that case, they may qualify to receive numerous benefits just as any other lawful U.S. citizen or resident, including Medicare or Medicaid, Refugee Assistance, or Substance Abuse and Mental Health Services. 
Additionally, once your petition is approved, you will be granted deferred action status, and you might be eligible for work authorization. You could also apply for permanent residency.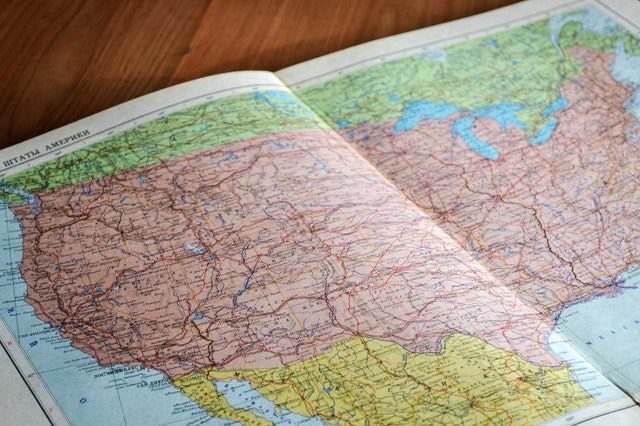 PROVING YOUR VAWA CASE
It is essential to provide as much proof as possible to show that you have suffered under an abusive U.S. citizen/LPR or that you were subjected to battering or extreme cruelty by a lawful permanent resident while you were married. Here is a shortlist of what you need to document in your VAWA claim for lawful permanent residence (LPR) based on marriage to an abusive U.S. citizen or lawful permanent resident:
Your written, personal declaration;

Records showing that you are a person of good faith; 

A copy of your birth certificate or passport;

Proof that the abuser is a U.S. citizen or a green card holder;

Evidence that you are the abuser's spouse or child (unmarried or under age 21);

Proof that you lived with your abuser;

Evidence that you suffered an abuse;

Proof that you currently live in the United States. 
Find a VAWA Attorney
As an immigrant dealing with the hardships and uncertainties of past or present abuse, finding an immigration lawyer will only make your life easier. A visa attorney will guide you through each step of the process and help you understand everything you need to know as you navigate the VAWA process. 
VAWA DOMESTIC VIOLENCE IMMIGRATION
It is essential to know that although the law is called the Violence Against Women Act, it is available for all genders. Probably one of the most significant benefits of VAWA is that it allows you to apply for adjustment of status no matter if you entered the United States illegally or legally.
Domestic Violence Immigration Consequences
In some cases, victims of domestic violence are unjustly arrested for domestic violence themselves. According to the Board of Immigration Appeals (BIA), even a single domestic violence conviction will remove a non-citizen from the United States under Section 237 of the Immigration and Nationality Act. Together with being deported, these non-citizens will be denied any other forms of immigration they apply for in the future. 
If you find yourself in this unfortunate situation, we can assist you! Contact us at (512) 215-4407 or check out our website to learn more about VAWA, filing the petition, and how an immigration attorney can help. Stop the abuse now!