How to Apply for a Stateside Waiver Under U.S. Immigration Law

Also known as a provisional waiver, a stateside waiver allows certain foreign nationals to remain in the U.S. after an unlawful entry. Learn more in this comprehensive overview.
What Is the Stateside Waiver?
The stateside waiver, also known as a provisional unlaful presence waiver, is a provision in the immigration law of the United States that was enacted in 2013. Since March 4 of that year, certain immigrant visa applicants were allowed to apply for provisional unlawful presence waivers before leaving the United States for their consulate interview if they are immediate relatives of American citizens.
Starting on August 29, 2016, the provision was expanded and made available to all persons statutorily eligible for a waiver of inadmissibility for accrued unlawful presence in the U.S. and subsequently a visa.
Immigrants found ineligible for adjustment of status in the U.S. have to travel abroad and apply for an immigrant visa from a U.S. consulate. Persons who have been in the U.S. illegally for more than 180 days must obtain a waiver of inadmissibility to satisfy the unlawful presence in the U.S. provisions of the Immigration and Nationality Act before they are allowed back.
Usually, these immigrants are not eligible for a waiver until after a visa interview with a consular officer abroad who determines that they can be admitted to the U.S.
Understanding the Provisional Waiver
The provisional waiver is a legal process that allows any statutorily eligible person including employment-based, family-sponsored, immediate relatives, and Diversity Visa selectees, to apply for the waiver in the U.S. before leaving for their consulate interview in their home country.
If you are dealing with the immigration process, you should contact the law firm of Michael G. Murray, P.A., to care for your needs. We have a great deportation defense lawyer to fight for you and guide you through the process so that you can have a smooth and successful immigration experience.
What You Need to Know about the Provisional Stateside Waiver
The expansion of the provisional waiver does not mean the Form I-601a Process is made redundant. Persons who do not qualify for an unlawful presence waiver or do not wish to seek it can still file the form once a consular official determines their admissibility.
The applicant can remain in the U.S. while the United States Citizenship and Immigration Services (USCIS) processes their application.
Other things to note include:
The provisional waiver process does not mean the immigration and visa processes change. Even if a person obtains approval for their waiver application, they would still have to leave the U.S. and be physically present at a consulate or U.S. embassy abroad to have their visa processed.
You also need to note that you will not be automatically eligible for adjustment of status just because you got approval for a provisional waiver application.
The Department of State (DOS) may cancel the visa application process, and you may be refused entry if you do not attend your immigrant visa interview at a U.S. consulate or embassy on the interview date.
If a person is in removal proceedings, they will not be eligible for the provisional unlawful presence waiver unless their proceedings have not been put in immigration review at the time of filing their application.
Inspection and the Stateside Waiver Program and the Immigrant Visa
The provisional waiver application program applies to individuals that entered the U.S. without inspection.
Entry without inspection usually refers to entry into the United States without proper documentation, inspection, and admission by an immigration official. This designation usually applies to aliens that stay in the United States for more than six months.
If a person illegally enters the U.S. and stays for more than 180 days following their eighteenth birthday, they will automatically be slapped with an unlawful presence bar of inadmissibility. They may be inadmissible for entry for up to three years. For someone who stays for more than twelve months, the penalty of inadmissibility is ten years.
A person who entered the U.S. without inspection as a child and later married a U.S. citizen as an adult will still have to return to their home country for a visa interview at the U.S. consulate or embassy.
If you are about to go before an immigration judge or a Department of State official for immigration issues, then you should contact an experienced lawyer before moving forward. The professional lawyers at Michael G. Murray, P.A. have the necessary resources and knowledge of the legal system and will do everything in their power to ensure you get what you deserve.
Who Is Eligible for the Provisional Stateside Waiver Program?
Under the traditional waiver program, one had to be an immediate alien relative of a U.S. citizen to qualify for the provisional waiver. This means that they have to be a parent or spouse of a citizen if the applicant is unmarried and under age 21. For applicants over the age of 21, they have to be a son or daughter.
The applicant would also need to prove that the U.S. citizen parent or spouse would experience extreme hardship if the applicant were not allowed to return to the United States for the inadmissibility period.
Since August 29, 2016, the USCIS has allowed for consideration of claims of extreme hardship for qualifying relatives and other qualifying family members that are lawful permanent residents.
The new guidance also allows applicants to apply for the waiver despite minor immigration violations, such as being previously scheduled for a visa interview.
What Is the Difference Between I-601A and I-601?
Both the I-601A, Application for Provisional Unlawful Presence Waiver (Provisional Waiver) and the I-601, Application for Waiver of Grounds of Inadmissibility (Hardship Waiver), are waivers used to adjust the status of an immigrant who is unlawfully in the United States.
Although these waivers are similar, there are certain differences. For example, Form I-601A is for individuals currently in the U.S., while Form I-601 is for those who are not.
Also, for the I-601A waiver, individuals have to prove the fact that being away from their U.S. citizen spouse, parent, or children would create extreme hardship. When it comes to the I-601 waiver, U.S. Citizenship and Immigration Services (USCIS) will reevaluate the circumstances that made the applicant inadmissible.
What Happens After I-601A Waiver Is Approved?
Once the U.S. authorities approve the application, the applicant will receive information from the National Visa Center on how to proceed. The applicant will usually begin the immigrant visa process at the consulate or embassy.
Given that consular officers will be actively seeking grounds of inadmissibility, it is critical to contact a qualified immigration lawyer and establish an attorney-client relationship before starting the process or leaving the United States.
Stateside Waiver Processing for U.S. Citizen Spouse
The new I-601A process makes it possible for individuals to apply for the provisional waiver while living with their families in the United States. This is positive in that applicants can wait for the decision on the application and leave once the waiver is approved.
What is important to note even with the new process is that the applicant still has to leave the U.S. to attend their consulate interview before coming back to the United States. However, how fast they can come back will depend on where they could have other grounds of inadmissibility besides being in the U.S. illegally.
If you are going through the new I-601A process, you still need to contact an immigration lawyer to evaluate your case. It is not uncommon for people to have their approved 601A waiver in hand and still be denied entry or a visa because of other inadmissibility considerations.
Unlawful Presence Waivers
Under the new system, once an unlawful presence application waiver is filed, it will either be provisionally denied or approved before the applicant leaves the U.S. If approved, the applicant can be out of the U.S. for no more than a week before coming back on a green card as a lawful permanent resident.
However, the U.S. consulate can always reverse the provisional approval of the waiver. Still, it is essential to note that unless one has a criminal history, violated the law in any way, or lied in the waiver application, it is improbable that there will be issues at the consulate interview.
Complications with the Unlawful Presence Waiver
The process of applying for the waiver can be very complicated and risky for anyone that does not have a good understanding of the factors that could impact eligibility.
There is more to the process than just filling out forms. Proper applications need to be supplemented with legal arguments, documentations, and accurate information to satisfy the requirements and standards of the immigration authorities.
At the law firm of Michael G Murray, P.A., we understand that this is an opportunity you have wanted for a long time. Our immigration attorneys know and understand the immigration court process and will do everything in their power to maximize your chances of a successful and smooth immigration process.
Can You Apply for a Stateside Waiver with Visa Waiver Entry?
The Visa Waiver Program is under the Department of Homeland Security which works with the State Department to regulate immigration. Under the program, citizens of 39 countries may travel to the United States for tourism and business without a visa for up to 90 days. 
A person in the U.S. on a Visa Waiver Entry is legally in the country and could apply for a provisional waiver given that they likely have fulfilled the requirements of inspection as long as they have not exceeded the 90-day stay allowed on their visas. 
Persons who have exceeded their stays will have to return to their home country and apply for the provisional waiver from a U.S. embassy or consulate before returning. 
Persons in the U.S. on a Visa Waiver Entry and need to apply for a Stateside Waiver should contact a lawyer to provide advice and guidance. Michael G Murray, P.A. understands immigration law and can help you navigate the system and get favorable outcomes. 
What Is a Stateside Waiver Request?
The stateside or provisional waiver allows an applicant immigrating as a relative or a U.S. citizen, lottery winner, permanent resident, or immigrant visa applicants in other categories to apply for a waiver of their three or ten-year bars for being in the U.S. illegally rather than having to leave the U.S. and wait for the decision from abroad.
The waiver is intended to protect inadmissible immigrants with families that may face risk and uncertainty under the traditional waiver application method. Under the old system, applicants had to attend the consulate interview without knowing if they would be denied and risk getting trapped outside the United States.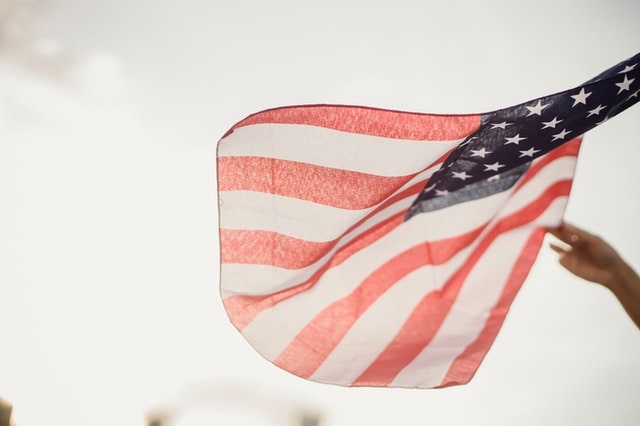 Voluntary Return and Eligibility for Stateside Waiver
Clients who are detained and have to leave the U.S. could gain some significant benefits if they leave by voluntary departure rather than wait for a removal order. 
Leaving this way could make it more likely that such an applicant may return legally. Moreover, such a person is less likely to be prosecuted in federal court for illegal reentry. 
Given how complicated this process can get, working with an experienced immigration lawyer who can fight for detained clients to get voluntary departure is critical. Non detained clients will also do well to hire a lawyer before applying for voluntary departure. They have more knowledge of immigration services procedures and processes and will be able to avoid the pitfalls that may result in inadmissibility.
If you have been detained or are considering a voluntary departure, contact the law offices of  Michael G. Murray, P.A., for advice on how to navigate the process. We have represented numerous clients with challenges in the immigration process to obtain favorable outcomes. 
Legal Advice on How to Make a Stateside Waiver
Most applicants will need legal advice when going through the provisional waiver process. When applying for the green card, you will have to:
File the immigration petition
File the waiver application
Attend the consular interview abroad
Even though every case is unique, applying for the waiver would be the most complicated part of the process. It is also tough to prove that a sponsor will suffer extreme hardship as the authorities will thoroughly review the mental health and medical and financial states of the U.S. citizen or permanent resident sponsoring an applicant. 
This is why it is essential to contact a qualified and experienced immigration attorney who can offer suggestions on proving admissibility. Michael G. Murray, P.A. has represented many special immigrant clients with complicated histories to help them get their papers, and we are ready to do the same for you. 
Contact us today so that we can get the facts of your case and help you have a smooth and successful immigration process.